We have been printers since 1977 and now are one of the most modern Printing Presses in India with the latest and most automated equipment from the likes of Agfa, Heidelberg, Manroland, Stahl, Polar etc… The Printing Press has integrated Pre-Press, Printing, Post-Press & Bindery all under one roof giving our customers the best quality and service for Book & Commercial Printing.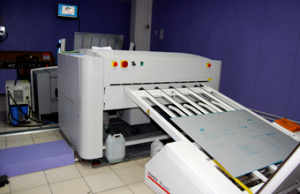 Our Pre-Press is backed with high end IBM servers with the latest internet security measures to ensure safety of all our clientele data. The pre-press uses AGFA Apogee X workflow and AGFA thermal CTP with online processor and stacker which works with Printnet server a CIP3 platform to communicate with the presses. As a standard we use Agfa Hybrid screening technology and print a minimum of 210lpi for all jobs even single colour jobs printed on uncoated paper. That is a bold statement for our quality standards.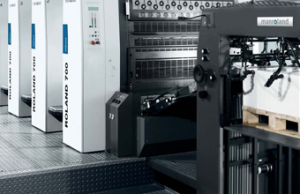 Our Press-Hall is equipped with the latest 5 colour, 2 colour and single colour machines from Heidelberg and Manroland. These machines have all the latest advancements like CIP3 & JDF, Remote Service, automated plate loading, auto blanket washing etc… with speeds upto 17000 sheets per hour. For more details see our plant list.
We have invested heavily on Post Press & Bindery with the latest Polar cutting systems, Stahl folding machines, saddle stitching line, fully integrated perfect binding line from
Heidelberg and ancillary equipment.
Visit our product showcase for a feel of our capabilities.
Please see our plant list for more details or contact us if you have any queries.