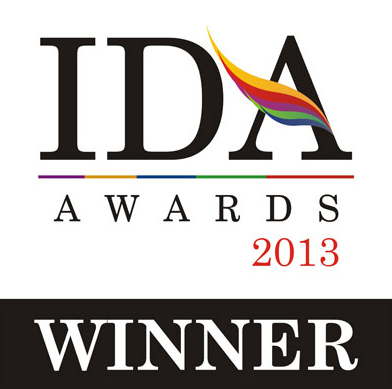 Sona has won the prestigious IDA 2013 Award in Early Learning Category for Morphun Junior product range. The IDA Awards to recognizes and celebrate products and solutions that demonstrate excellence in Innovation, Implementation, Impact, Sustainability and Scalability in the field of education and training.
Morphun are the only building blocks in the education industry that comes with full curriculum that can be implemented in schools. Morphun products have been widely excepted in Indian education industry and are used in hundreds of schools. Morphun is UK based product and manufactured in the EU and the guide book  has been set specially for Indian education system.
Manipulatives and construction toys are widely accepted as an essential feature for development creative play, fine motion skills, hand eye co-ordination and problem solving skills in children. Morphun construction toys meet those needs in new and challenging ways by providing a with 'Junior Guide Book' carefully graded and incrementally difficult models that will keep kids occupied a whole semester! This book has been specially designed to match the requirements of Indian schools, providing stimulating and fun activities for children at home or in school.
The instructions are updated frequently with new and innovative concepts. The most recent instructions includes 2D shapes, English, Hindi alphabets and Numbers, 3D shapes with two difficulty levels. Other Instruction sheets are available for Counting, Sorting and Colour Mixing activities.
All Morphun Junior sets have the unique and patented side-joining feature built into both square and triangular bricks. Sets include both short and long connecting pieces, wheels and axles, as well as our patented 'direction changers'. Morphun Junior sets make far more models and shapes than other sets, but need fewer pieces. They offer wonderful value and successfully combine solid educational objectives with just plain fun.
Implementing Morphun is like a child's play, no special training is required. The best way to implement is to hand out the blocks & instruction sheet to children. After the first round of guided model making, it's more and more-fun!
Most teachers/schools recommend parents to further use at home. Teachers from many countries have contributed testimonials about Morphun.
All Morphun sets carry EN71 & ASTM child safety certification.
About IDA: India Didactics Association is the only membership association in the country exclusively for the entire education & training fraternity engaged in improving learning and teaching. It is a conglomerate of all stakeholders of the education and training industry which unites together the government (center and state level), companies providing products, solutions and services related to education & training and the educators and trainers on one platform.
View & Buy Now